Bathroom Repairs
At Plastec we pride ourselves on our near invisible finishes to damaged or cracked bath tubs and shower trays.

If your brand new shower tray has a hammer dropped into it and a big crack appears, we can generally repair the tray without even removing it.

The cost or repair is a fraction of the removal and replacement value.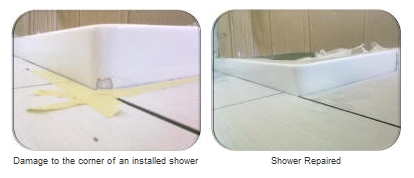 We also repair vanities and bathroom units.
So why not show us your crack?